record FTA 20 FBO – Automatic folding doors with break-out function
The FTA 20 FBO is a folding door designed to have a break-out function to allow additional access for exit or entry in the case of an emergency. The record FTA 20 FBO can be used as an escape door in accordance with regulations when conditions require it.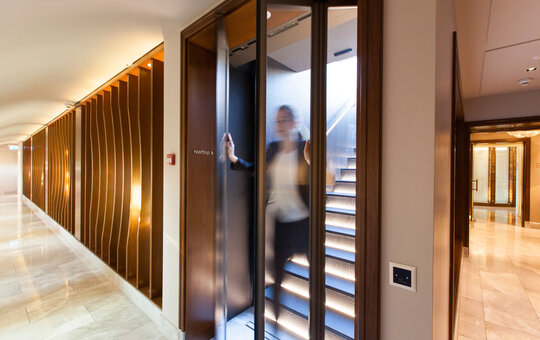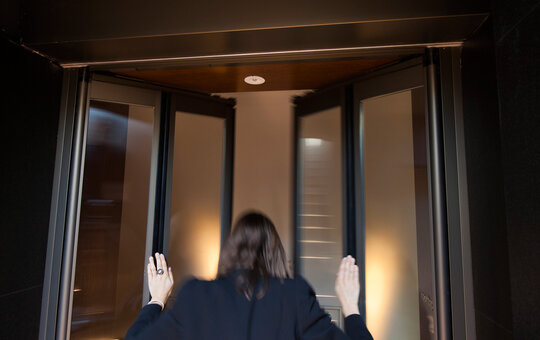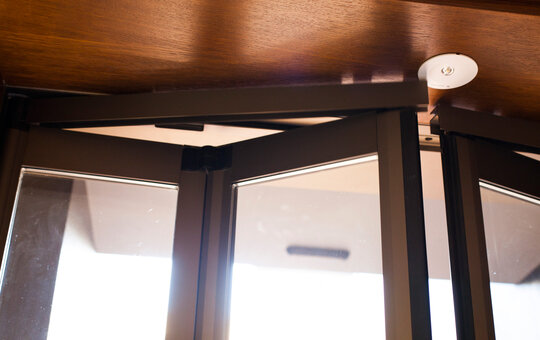 The FBO folding door was specially developed for use in escape and rescue routes. In normal use, the door panels fold inwards. In emergencies, access to escape and rescue routes is provided by light pressure on the door panel. This frees the track from its mountings, allowing the door panel and track to open outwards.